Episode 1: Farmer Lachie and 5 Other Guys Try to Find a Wife…
*Photo credit - Channel 9 webpages
The first episode opens with lots of meaningful big-hatted silhouettes against bright orange sunsets, and some of the most Australian accents you will find on free to air television.
Farmer 'Lachie' (formally Lachlan of 'Married At First Sight' fame) has been given more starts than Pharlap, and if he can't get a wife after this, then who can? Really?
Sam McClymont graces our screen as our lovely host.
So much cuter in jeans and boots! x
1.
Yay for having a host who 'gets' the 'country'. Or at least sings like she understands.
2.
And whoop-de-doo praise be to Uluru that we have gone back to the Original FWAW format! I wasn't sure I could endure another season of girls grinding up against stripper poles and plying themselves with alcohol in the bid to bag a guy. That was not what finding a Farmer was about at all… that's what Saturday nights at the Down Under Bar in Brisbane 20 years ago were for… I digress.
First up is 'Red Hot Cattle Musterer Matt' (aka Helicopter Hottie Matt). Matt hails from 1500km away from Perth. At 25 he is the youngest farmer this year. Matt has a ripped body that comes from boxing and wrestling in his hangar. But let's face it, looks aren't everything… having a chopper pilot's licence is basically a licence to date chicks. Except that there are none 1500km from Perth. Apparently. So he's chasing his 'special someone'. Matt has the biggest smile ever. Chicks are gonna go wild over that I'm sure.
Next up is 'True Country Kid Adam' (aka Cutie Adam). Adam
is also 25, from a dairy farm in Gippsland, Vic. and spontaneously bursts into fits of nervous giggles. His place is so green you'll need shades to view it properly through your tv screens.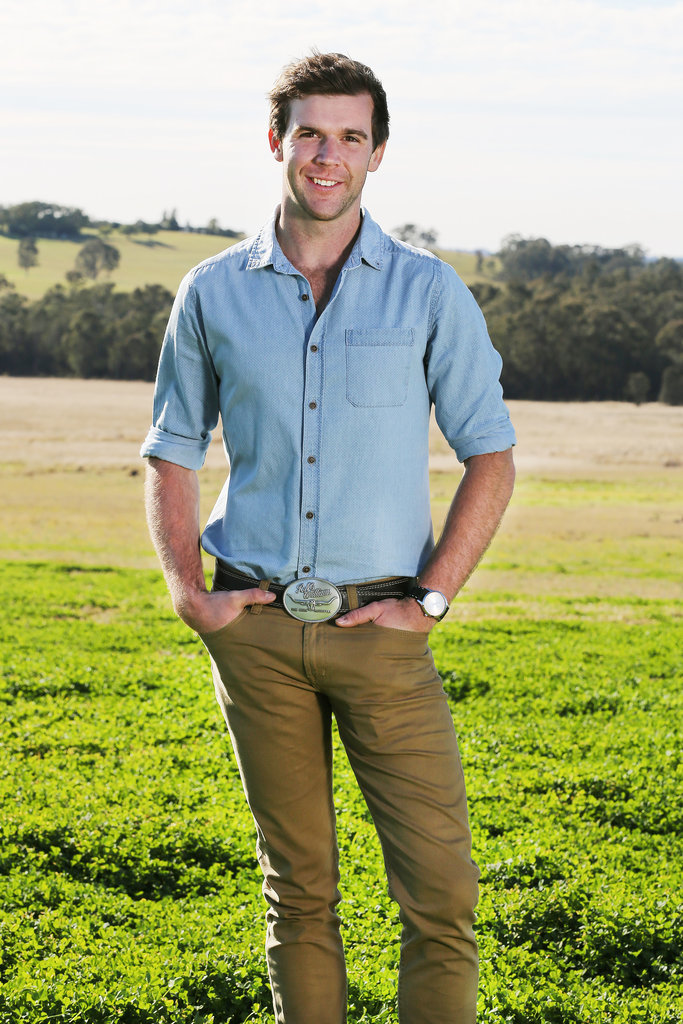 More silhouettes and guitar solos…
Single Dad Julez (with a Z) is from Tumby in SA. There's lots of throwing around the word 'ROWDY'. He has a 7 year old daughter, River, and straight up calls out his lack of romance as being what is letting him down. Seriously. An unromantic farmer. Mind. Blown.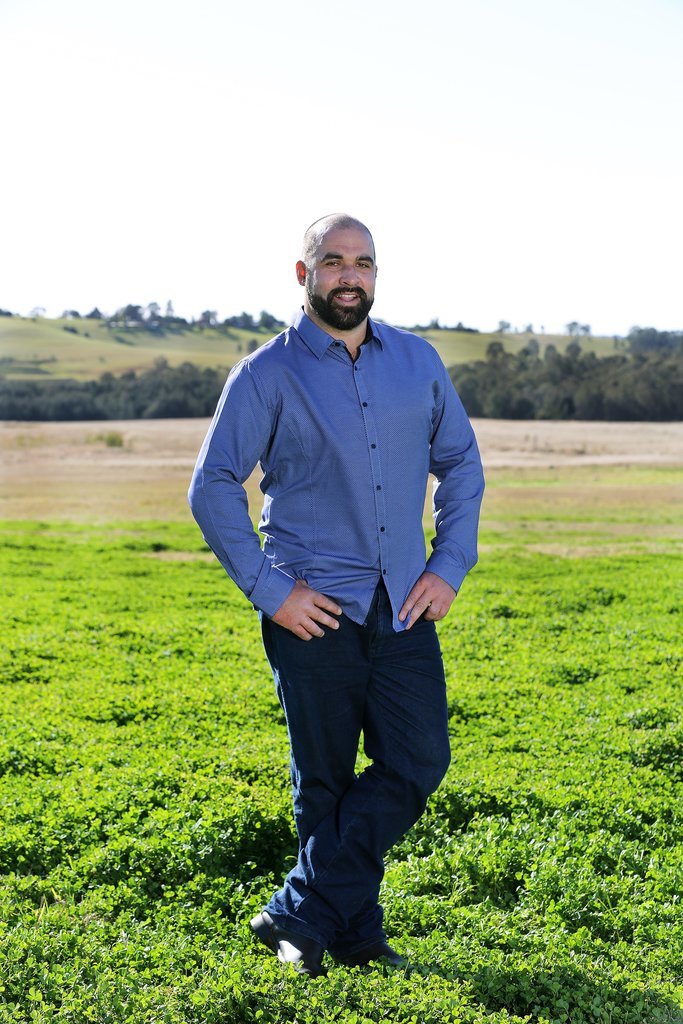 Cowboy Lance is up next, and woah!!! What the what?! He loves hands on moments, cuddles and kisses and totally reminds us that 'touchy feely' is not dead in the bush after all. He's from Rockhampton QLD (my old stomping ground) and he's all big hats and buckles. He wants love so badly, but I can't help but wonder if his dreams of jeans and a collar in the day and a nice dress at night (presumably as she cooks him dinner after a long day in the kitchen) are setting feminism back a few years…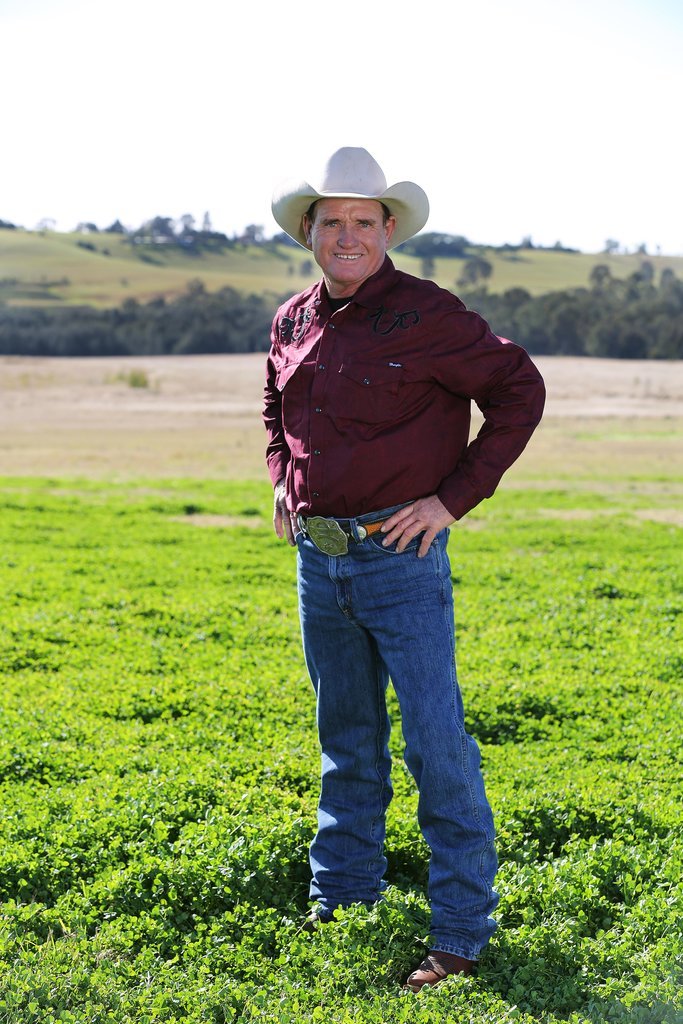 Sensitive Soul Jedd (aka the most nervous man in Australia) is from Coffin Bay SA. He's an oyster farmer, and I can't help but wonder that if he could actually bag a nice girl, he should have no problem in the romance department. Nothing but oysters as far as the eye can see… Jedd is 37, is a bit "Mark Darcy" from Bridget Jones, and looks like he is always about to wet himself. Poor thing.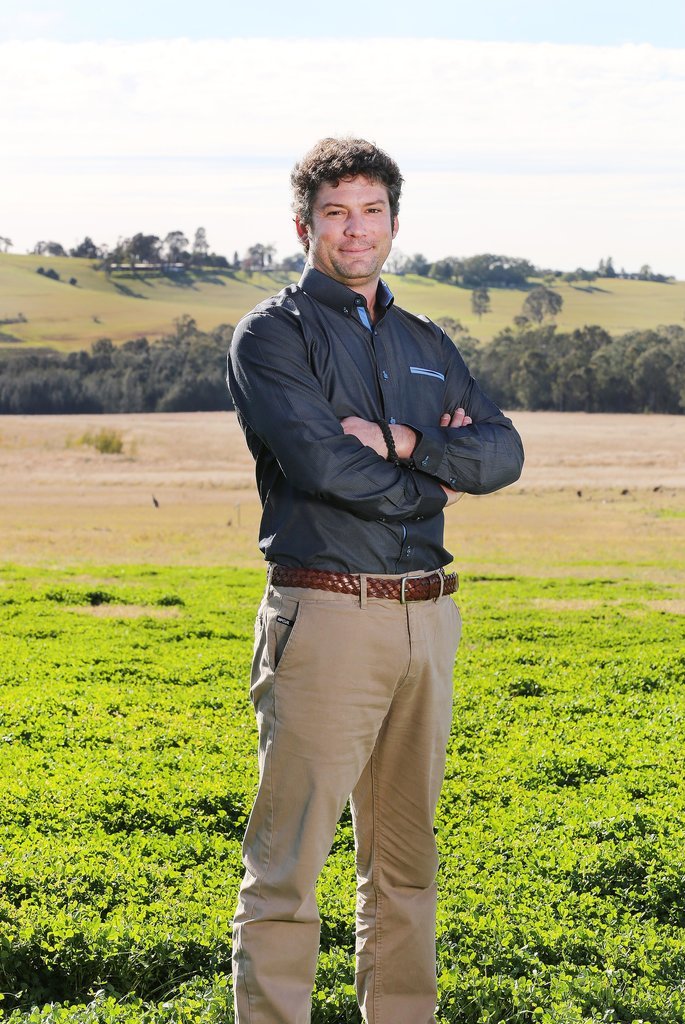 Farmer Lachie (so much more laid back now that he doesn't actually have to marry any of these girls today) is from Camden NSW. We are told repeatedly that this is his second chance, and there are loads of downward glances and shots of him patting the pocket pup sitting beside him. He calls himself 'desperate'. Also - and let's address the big elephant in the room - there's that whole 'thing' about him selling his farm and not even being a farmer anymore. Semantics. This is tv. I mean, what could go wrong?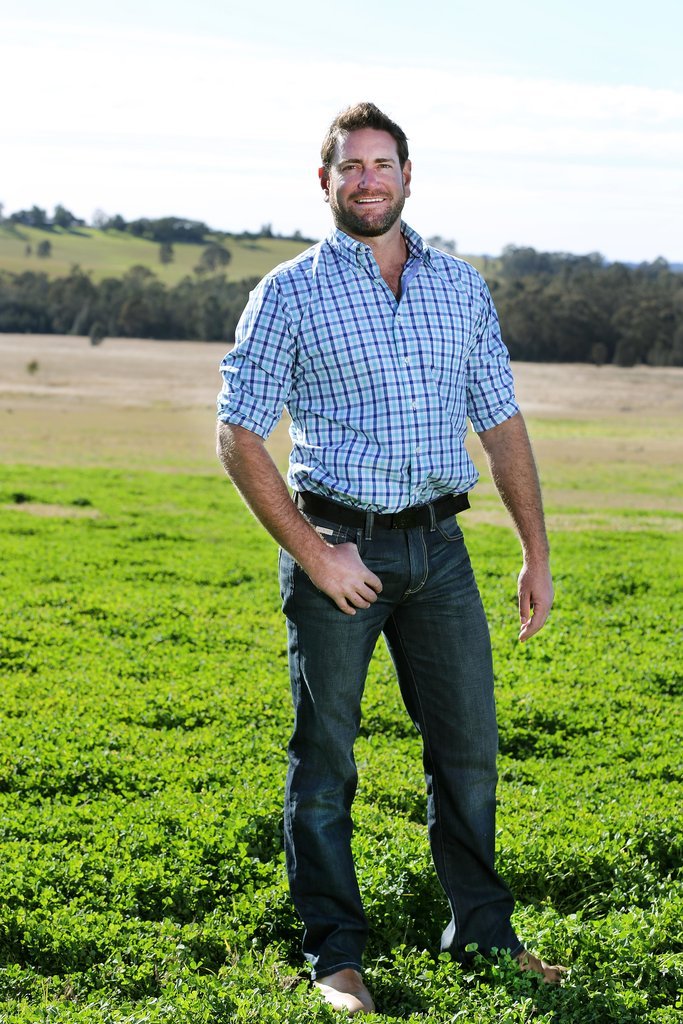 Sam reminds us of the process: 8 ladies have been hand selected by each of the
Bachelors
Farmers based on their online applications. So 48 gorgeous girls all arrive in a bus. Each Farmer can only keep 4. We are reminded of the success rate of this show. So many marriages, babies, relationships etc… *waves to Clare and Scott*.
These Farmers are all looking for 'true modern romance' and nothing says romance like a 5 minute speed date. Except for maybe 'swiping left'… ugh. The speed dates are a mish-mash of awkward gifts and conversations, with one girl even exclaiming she wants a good mate she can shag. Noice!
Jedd is literally crapping himself. Some of his pearlers were "are your family just family?" And "what are your goals?" Poor muffin. Cue clown music. Can't see a clear winner in any of his girls, but to be fair, it's hard to see past his nerves.
Matt (helicopter hottie) is breezing it in. My picks for him are are Amelia the Law Student (love music playing is a dead giveaway). Her smile is as big as his and I can't help but wonder if they had kids how cute their smiles would be.
Julez is the third of our #bushbachies. He is being laden with stubbie coolers, calls of 'c'mon' and he seems impressed until Megan (cue love music) dazzles him with her knowledge of weaponry as a result of her experience as a soldier. For the win!
Adam the dairy farmer is instantly smitten with Hayley in the yellow hat. She is gorgeous and speaks Farmish. She speaks of how she should be feeding her dad's dogs while he is away, and how she can't wait to do a full butchery course in Tasmania. What the actual hell? This girl is Farmer's Wife gold, and I want to take her home and marry her myself.
Lachie is being laden with a shoulder massage that requires saxophone music in the background. Because romance!
Cowboy Lance wants to hold everyone's hands. This creeps me out but NONE of his women seem to mind. It's the most bizarre thing. He says it's the 'humble' thing to do, but yikes. My Farmer Charlie says it's probably a long history and experience with Buckle Bunnies that's given him his confidence.
So many hay bales… yawn. I much prefer it when they get the girls back to the farm.
I've been thinking about how my 5 minutes with Farmer Charlie would have sounded on a speed date.
Charlie: "Can you see yourself living on a farm?"
Me: "Ummm. No. Not in this life. Or any other life."
Cowboy Lance is on fire. "How would you go running the farm for 4 days while I was away at a Campdraft?" "How would you go pulling a calf?" And "Can you cook?" Bloody hell…
Lorraine loves it though and love music plays. She cries. Oh god Lorraine. I would too.
More dates… love music and getting to know you chit-chat.
Country Cutie Adam chooses 3 girls I don't even remember seeing, and Hayley with the yellow hat. No surprises. One girl announces that she has her gum boots ready and I hope that wherever she's going is wet enough to warrant using them. On the other hand, gum boots are certainly more practical than an i-device, given the internet in rural areas of Australia!
Rowdy Julez chooses three girls I don't recognise, and another girl, Amanda, who seems crazy enough to make this good viewing!
Helicopter Hottie Matt chooses a girl in a red dress who was sweet called April and a bunch of other non-descript girls. Something I have learned about this show in the past though, is that the Producers have picked who they want the Farmers to choose, but sometimes they will choose someone else anyway. *Another wave to Clare and Scott*.
Deep thinker Jedd is so overwhelmed and chooses … wait. INTERRUPTION! One girl in black has just realised she doesn't really like the competitive nature of REALITY TV and pulls out… SHOCK HORROR! Anyway… he chooses a bunch of girls who all have an equal chance of
winning
ending up with a Farmer. Everyone is happy.
Lachie chooses everyone except for a girl called Amalia who dreamed of sleepovers with Lachie and stares daggers at the chosen girls, and smiles through her gritted teeth.
Lance wants to take them all home. Ultimately he chooses 4 women with equal chances. It's going to be a wild week in Rocky!
Cow poo, girls nearly getting naked, mud and big hats… bring on the farms!